Slingshot Wave SST 2018
The SST is fine-tuned to fly deeper in the window than most kites. This, combined with the kite's shape and bridle setup, yields hero-level downwind drift and steering response even when tension on the lines is minimal. It's the park-and-ride performance that you dream about. It pulls you into position, drifts with you like a shadow, then re-engages at the flick of a wrist. To better hold up to the surf, the SST features reinforced surf-tough canopy paneling designed to take a beating if it goes through the wash and a condensed version of our IRS bungee that cannot get wrapped around the wingtips.
Highlights:
- Superior surf and foil performance
- Drifts like a dream
- Direct feel, instant response, no tangling w/ compact IRS bridle
- Reinforced surf-tough construction built to take a tumbling
- Responsive steering, even when sheeted out or drifting downwind
- Condensed IRS bridle won't wrap around wingtips
- Extensive black layout prevents UV damage


Slingshot Wave SST 2017

When we introduced the WAVE SST last year, we received immediate and overwhelmingly positive feedback from advanced kite surfers around the world. The WAVE SST is amazing, people said, it tracks magically downwind, turns on a dime and maintains a responsive feel even when fully sheeted out. These are the most sought-after characteristics of a surf-specific kite, and the 2017 WAVE SST is packed with the same great features that made it an instant hit. After a year in the market, we also discovered foilers were gravitating to this kite for freeriding. Performance traits found in a good wave kite are also sought out by people who know freeride foiling. For 2017 we're releasing more sizes to include a full range (4-10 meter and 12 meter) so kiters can set themselves up with the perfect quiver.

You will love the WAVE SST if you're a dedicated kitesurfer, foiler or directional rider looking for a kite with unrivaled stability, serious downwind drift and unbelievable turning characteristics throughout the power zone.

The 2017 WAVE SST features a Compact-C canopy profile and a condensed version of Slingshot's popular shock-absorbing IRS bridle system. The combination of canopy geometry and bridle configuration results in a kite that flies deep in the window, in the sweet spot for surf-specific performance. Two main features that make the WAVE SST such an amazing surf kite are: How well it drifts downwind and how quickly it can pivot even when you're depowered, sheeted out or moving toward the kite. These characteristics also make the WAVE an ideal kite for foiling. The WAVE SST is extremely robust, taking Slingshot's bomber surf-tough standards a step farther, with a special Surf Grid panel layout that adds strength and durability to the canopy, and a condensed bridle setup. Trailing edge tension is now controlled with the addition of Teijin T2 Polyester ripstop canopy material, which decreases trailing edge flutter and increases durability. We reinforced the one-pump inflation valve's connection to the bladder to help prevent blowouts caused by improper hose attachment/ detachment. Finally, we added two Kevlar patches to prevent bridle rub on the trailing edges.

The WAVE SST features multiple attachment points that allow riders to fine-tune the kite's handling and performances based on their riding style and the conditions of a particular session. This tuning is done quickly and easily and makes a big impact on the kite's overall performance; you can choose different settings for boosting big, for unhooked freestyle, for user-friendly depower or for riding waves, to name a few.

Have unrivaled confidence in your gear, and in your investment, with bombproof Slingshot construction: Slingshot coined the term Surf-Tough more than a decade ago, and today we take pride in our reputation for building the most durable kites on the market. Slingshot's bombproof durability gives riders the trust and confidence they need to push themselves, and their gear, to new limits. As an investment, due to superior construction and durability, Slingshot kites hold up exceptionally well over time and have a high resale value. Slingshot designer Tony Logosz has defined quality kite design and innovation since day-one by. Most major construction techniques popular today started with Slingshot.

Ride with confidence and control with a stronger, more stable and more ridged canopy. Created by Slingshot, SplitStrut technology has become the gold standard in kite design. SplitStrut integrates the kite's canopy and struts into one firmly interconnected piece. This is a major design element in all of Slingshot's kites, and it results in a stronger, more stable and far more durable canopy. SplitStrut enhances power under heavy load and creates efficiency and rigidity in the overall frame.

Slingshot invented the one-pump concept years ago, and today the innovation can be found on almost every kite on the market. The One Pump Speed System makes inflating your kite quick and easy; simply attach your hose and pump your entire kite from one convenient valve. Deflating is just as easy. This might not seem like a big deal, but if you've ever had to inflate and deflate your leading edge and all your struts individually, you know how important it really is.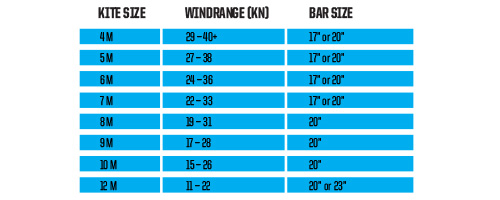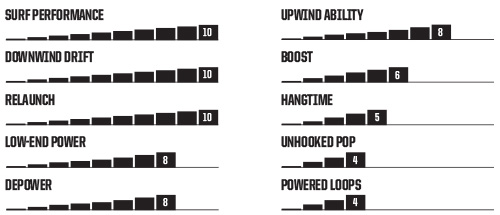 Slingshot Wave SST 2016

Slingshot is thrilled to introduce a radical new kite to its 2016 lineup – the Slingshot Wave SST. With a design that will redefine the meaning of a true surf-specific kite, the Slingshot Wave SST (Slingshot Surf Technology) features a Compact-C canopy and compact direct-connect bridal that looks like a cross between an RPM and a Rally, but performs unlike any kite on the market.

Built with significant and unrivaled upgrades to Slingshot's already bombproof construction, the Slingsho Wave SST (offered in 6, 8, 10 and 12 meter sizes) is sturdy enough to take a pounding in the surf, but light enough to track magically downwind, downloop on a dime and whip across the window at the flick of a wrist. For kiters serious about taking their wave skills to the next level, the Slingshot Wave SST is the kite to take them there. The Wave SST is equipped with a modified version of Slingshot's revolutionary new shock-absorbing IRS bridal (featured on the 2015 Slingshot RPM), which provides instant feedback and response, unrivaled stability and is condensed enough that it can't get wrapped around wingtips if rolled in the surf. With a shape that favors serious downwind drift, unbelievable turning speed even when fully sheeted-out and a feather-light feel when shredding down the line, slashing faces and bottom-turning, the Wave SST has set a new standard for what a wave kite can do for its riders.

Slingshot coined the term "Surf Tough" nearly 15 years ago with its unique seam technology, and its designers have taken that concept to another level with the Slingshot Wave SST. The kite is constructed with an extra heavy duty Rip Stop Surf Grid canopy material and has extra panels reinforced in a gridded quilt pattern to provide increased strength in the event of a water landing. These upgrades compliment Slingshot's already rock-solid construction that makes our kites the most resilient on the market.

Although built specifically for surf, the Slingshot Wave SST is also an outstanding kite for easy-going strapless riders and the rapidly-growing faction of foil boarders due to its incredible depower, feather-light feel and unrivaled turning characteristics. For customized performance, the kite features three trailing edge attachment points which result in more or less bar pressure and sensitivity depending on which point is chosen. All of Slingshot's 2016 kites come with our new One Pump Speed System, which increases inflation efficiency to get you out on the water faster and with less energy than before.