Tel/WhatsApp +27(83)4632652
The best Slingshot kite ever built: we still have some of the "bullet proof" 2015 RPM and 2016 RPM in stock, with re-informced trailing edge, for high durability and long life
Slingshot FUEL SPECIAL SALE!
The good "old" classic Slingshot bamboo wave boards 2015-2019 still in stock
Wing/Surf Foil with H2 wing SPECIAL SALE!
You can also kite foil this wing.
NEW: Our complete Wing Foil packages, including conversion of your surf board into a foiling board
The most inexpensive way to get you wing foiling - re-use any surf board! Get a wing SA built - add a hydrofoil.
Tips and tricks: Video tutorial - How to change the depower rope of your Slingshot bar >>

Please download the Slingshot product catalogue 2019 here (10 MB - "right-click and save") >>
Please download the Ride Engine product catalogue 2019 here (7 MB - "right-click and save") >>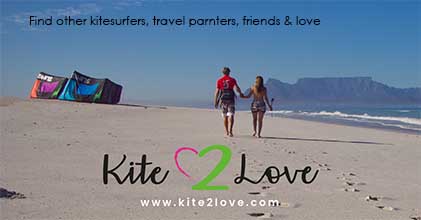 Slingshot RPM, Turbine and Vision!
Slingshot Wave SST, Rally, Fuel, Asylum, Misfit



All sizes available. Like our
Facebook page
and look out for the RPM special we are running at the moment!
With us you get the new
Slingshot RPM 2014
as inexpensive as it can get.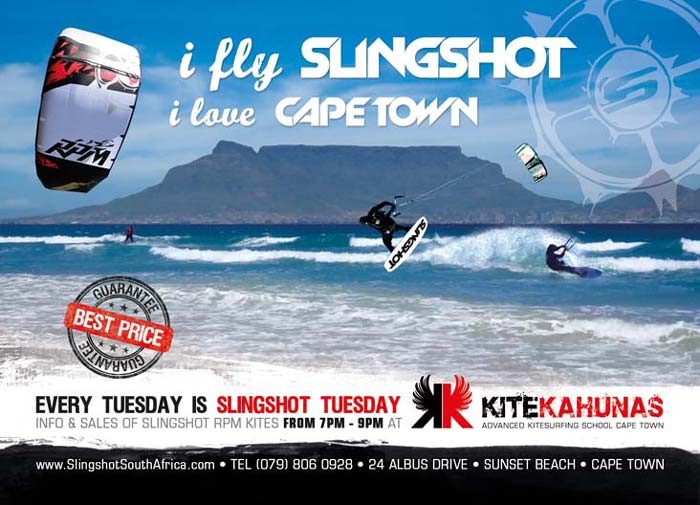 SLINGSHOT SOUTH AFRICA
Tel (083) 463 2652
at KITEKAHUNAS - advanced kiteboarding school
• 24 Albus Drive • Sunset Beach • Cape Town •

Please note that we are not a shop with regular trading hours, but a kiteboarding school.
So if you visit us without appointment, we might be on the water, but ....
every Tuesday is "Slingshot Tuesday" from 19:00-21:00 at KITEKAHUNAS
Information and Sales of Slingshot RPM kites with best price guarantee.
Get -10% discount on Slingshot kites if you book a KITEKAHUNAS Wave Camp