Slingshot Surf Foils /
RideEngine Surf Foils
and Surf Foil Boards

Also suitable for Wing-Foiling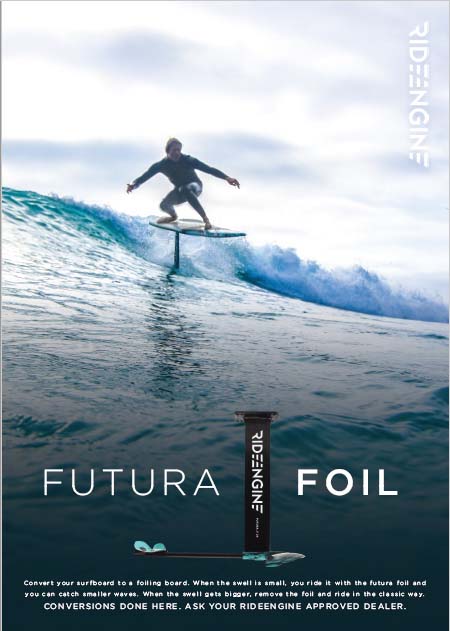 When the swell is small, you ride it with the Futura foil and you can catch smaller waves. When the swell gets bigger, remove the foil and ride in the classic way.


Futura Surf Foil (or Slingshot FSURF) and SUP Foil
The FSURF/SUP Hoverglide provides the ultimate foiling experience for Stand Up Paddle boarding and Surfing. It has been constructed from the finest aluminum ensuring a no 'twitch' feel. With a carbon wing structure it proves to be the advanced wave riding experience. There is no need for constant pump to generate speed as turning up and down the line will generate a vast amount to convert into a manoeuvre of the riders choice.

There is the taxi mast at 15" and a regular 24" mast. Join the ultimate foiling experience.

The Futura Foil is modeled around Slingshot's industry leading Hover Glide foil platform. It's a medium lift, medium speed design, ideal for paddling in on waist high waves. The Futura foil excels at down-the-line, bottom to top waves, or any bump with real structure. It features flat, medium-lift, front and rear wing stabilizers. Designed for early takeoff and relatively fast foiling speeds. Quick and responsive turning once you're up and riding.

Fast top-end speeds are important to progress through the beginner stage. The Futura's 24-inch mast length is just right for surfing. It has plenty of vertical to tap into the energy of a wave, making it optimal for carving. And, short enough to reduce the severity of crashes and prevent you from running aground.

Package Includes:
15" and 24" masts
FUTURA FRONT WING

FUTURA REAR WING, & SHIM
CUSTOM TRAVEL BAG
PEDESTAL MOUNT
FUTURA FUSELAGE

ALL HARDWARE
Highlights:
FLAT WING DESIGNED FOR SURF AND SUP
PRECISION SANDED. VIBRATION, NOISE, AND BUZZ FREE
ESCAPE CROWDS. SURF NEW SWELL. RIDE THE UN-RIDEABLE
STURDY FORGED CARBON WINGS AND ALUMINUM MAST
STANDARD FOUR-HOLE PEDESTAL COMPATIBLE WITH OTHER BRANDS

BUY ONCE, NEVER OUTGROW IT
Foil Track Box
The Track Box is another great innovation for the surfing industry. If you enjoy riding a customised board to suit your riding needs, try the all new Track Box. Its perfect for shapers to add to their designs. The Track Box is a fitting for foils to be attached.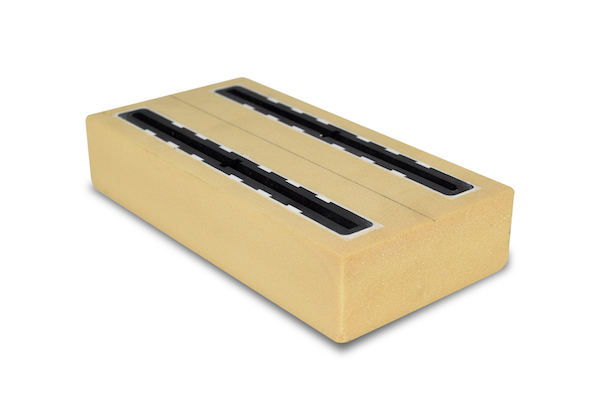 Authorised Board Shapers for Surfboard Conversion
Cape Town:
Atlantic Surf Co
Anton Fourie
The Boardbox
Buzzy Joel

Durban:
The ready-made Surfboard:
Skywalker 5'10"
The Skywalker has been designed for surf foiling. This incredible block tail design paddles fast ensuring an early take off. The concave deck has been constructed to ensure excellent control and stability when getting the hands wet and salty. The Skywalker has carbon reinforced locations on the board to ensure strength and durability for progressive foiling.

The Skywalker is another great product by Slingshot. Dont miss out on this one.